Great items to start with your newborn photography business
It's hard not to fall in love with newborn photography. Who doesn't want to take photos of squishy little newborn babies for a living? And yet, starting your own business can seem like a daunting task. The good news is that it doesn't take much to start your own photography business.
Of course you will need to learn how to operate a camera and how to pose a baby safely (that is the most important part of your job!) But once you're familiar with your camera, lighting and have some experience handling newborn babies and posing them safely, there are just a few essential items to get you started.
A posing beanbag or something similar to lay baby on. You will need somewhere soft and safe to put baby on. There are specific beanbags out there that are made for photographers. These are easy to clean and easy to stuff to your liking. I have been photographing babies for almost 14 years and have had the same beanbag for all these years. It's an investment into your photography business that will serve you well. Unfortunately I don't remember where I purchased mine (it was so long ago!) but it looks something like this link.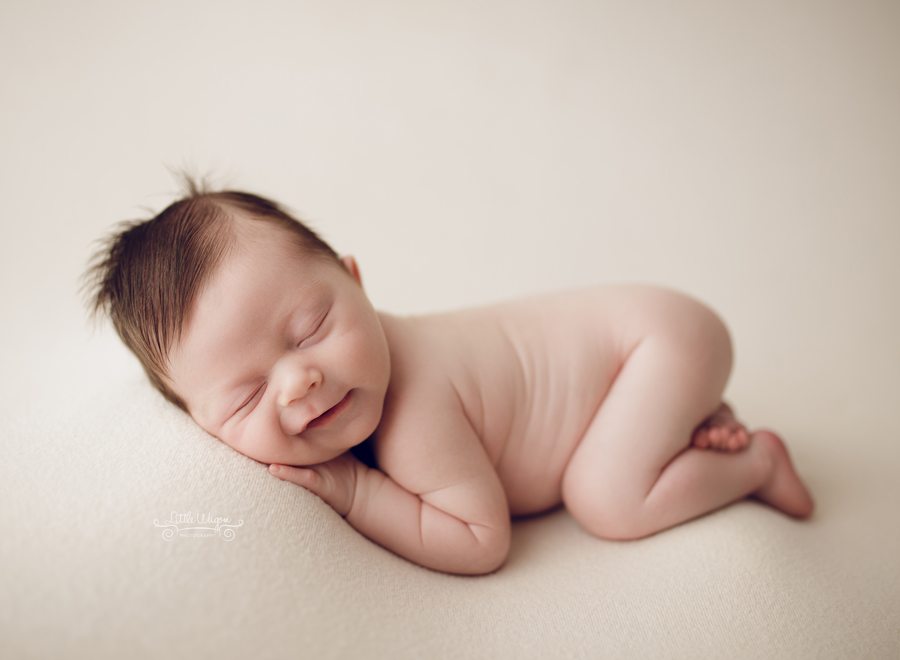 2. A posing fabric or blanket. There are many lovely photography vendors out there that sell posing fabrics. But if that's out of your budget, all you need is to go to a fabric store and get 2 yards of a stretchy, soft fabric for baby to lay on. You can even cut a piece of it to use as a matching wrap! Another option is to use a soft blanket that is long enough to cover the space. Just keep in mind that you want something soft that won't be prickly on baby's skin.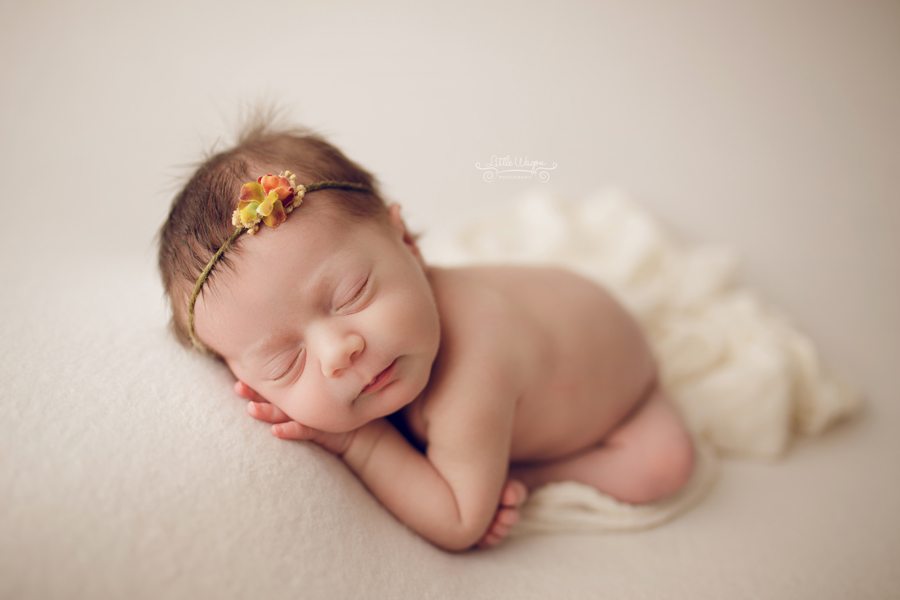 3. A backdrop stand. You will need something to clip your fabric to. It doesn't necessarily need to be a stand. When I photograph newborns in client's homes, a lot of time I will use the back of their chairs to clamp the fabric so it looks nice and smooth. There are photographers that will skip this step and fix it in Photoshop later. But if you're new at photography, this step will help you save time when editing.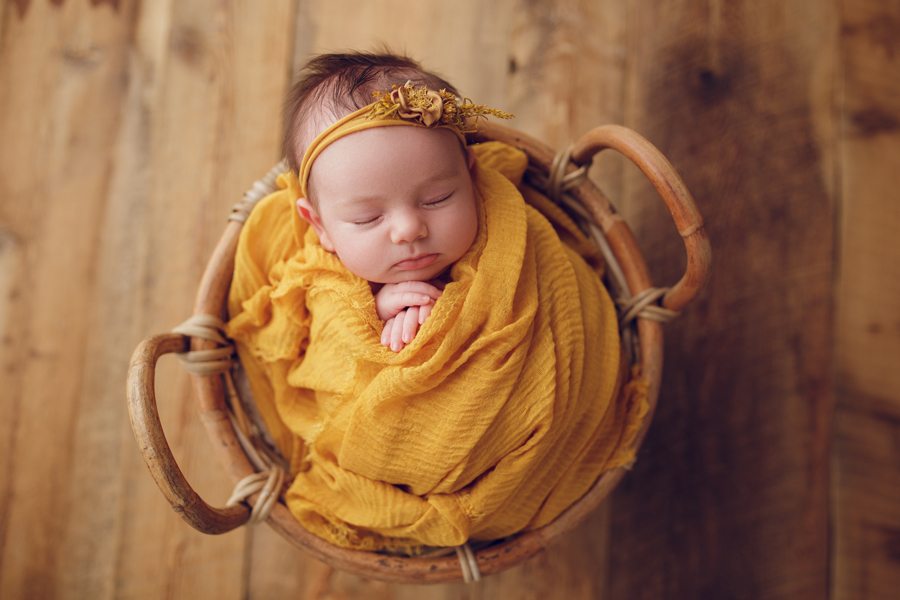 4. A basket or two! Just like with posing fabrics, there are many vendors that sell beautiful baskets/bowls to pose baby in. The good thing about buying through a vendor is that you know it will be the perfect size to pose a newborn baby safely in. That being said, you can also find some cute boxes/bowls in local stores that will work. The main thing is to make sure that these are safe and that they don't have any sharp edges that could harm baby.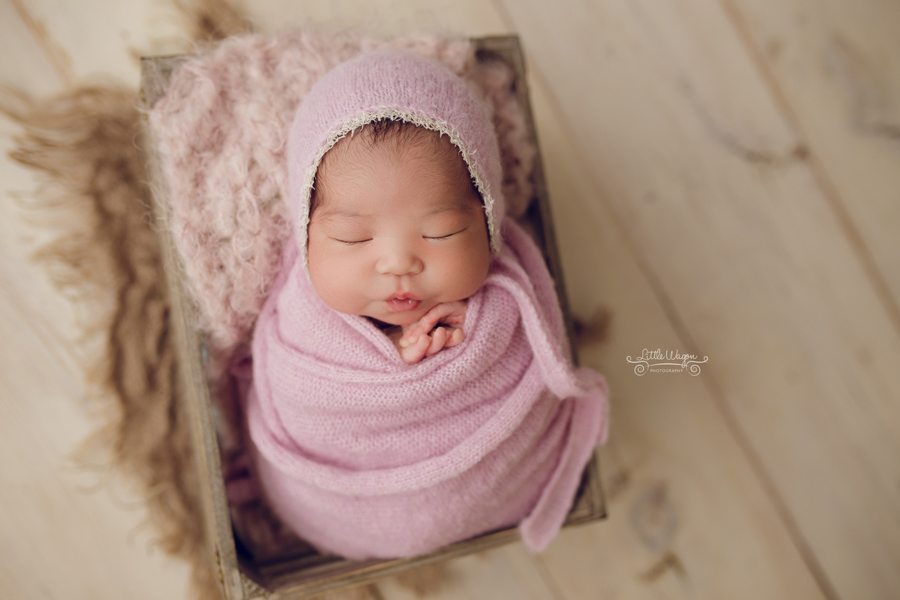 5. Wraps. As I mentioned above, if you purchase fabric at your local fabric store you can always cut a piece of that fabric to wrap baby in. Newborn babies love being swaddled. It makes them feel safe and comforted and it's always my go to when babies are awake or not very content. Once you have a few wraps, there are many ways to wrap baby in order to get a large variety of photos.
Besides your camera, lighting (natural or not) and knowing how to pose babies safely, these are some of the basic items that will help you get started. If you'd like to learn more, we offer newborn photography classes that you can find here. As always, feel free to contact me with any questions!