Ottawa Maternity Photographer – best maternity poses
Ottawa Maternity Photographer – best maternity poses. Happy 2021! As you know, many businesses remain closed due to Covid. This unfortunately includes us, Photographers. I thought it would be a good idea to share some of the best maternity poses to do on your own since Photographers are unable to proceed with sessions until at least sometime in February. And let's face it, many of these little babies will be born by then!

Pregnancy is such a beautiful time to capture and there are so many wonderful spots in Ottawa to take advantage of it! If it's not too cold, I recommend finding some great trails and go at a time when the light is nice and soft. Even better, go on a cloudy day! Snow and sun don't mix well together for photos. 😉 In case it's too cold, taking photos in your own home can be lovely and give a very natural, organic look to them. Just make sure that you have enough natural light in the locations you're planning to use.
Now that you have found a beautiful location in Ottawa to take some maternity photos, it's time to focus on the poses!

1 – Photograph mom-to-be on her own! Posing yourself on a 45 degree angle from the camera will be the most flattering (so you're not facing the camera straight-on). You can embrace your bump by putting your hands around your belly and doing full body photos as well as focusing on belly up! You can take some photos looking at the camera, looking away and looking at your belly.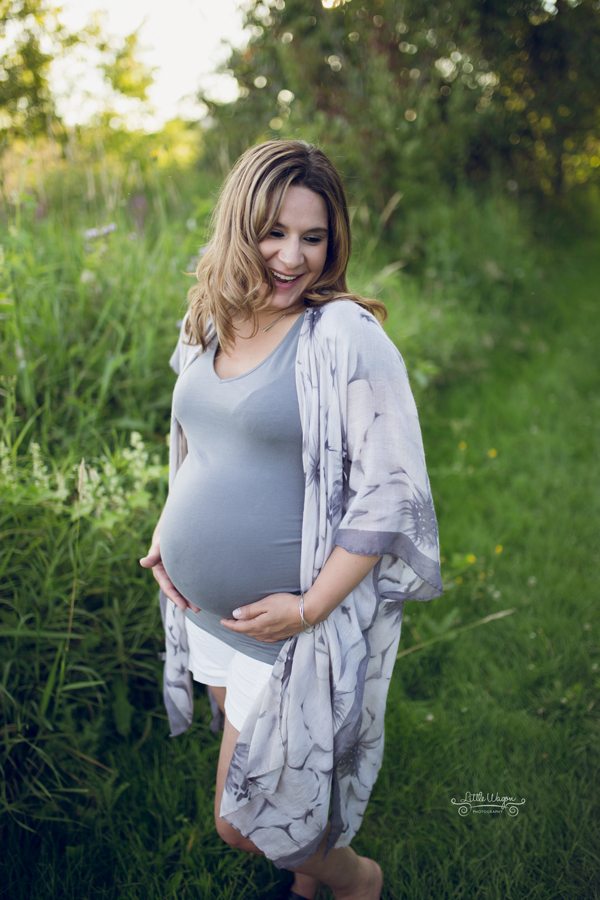 2 – Close-up of belly. I personally love taking close-up photos of the belly! And there are so many things you can do to get a few different looks. You can face side-ways and put your hands around your belly. You can hold a little teddy bear or baby shoes close to the belly and you can also do a little heart shape with your hands around it. Many adorable and simple looks to choose from!
3 – Photograph dad and belly together – there's something incredibly sweet about having dad on his knees snuggling the belly. All he has to do is kneel with both hands on each side while either resting his head on the belly or giving it a kiss. 🙂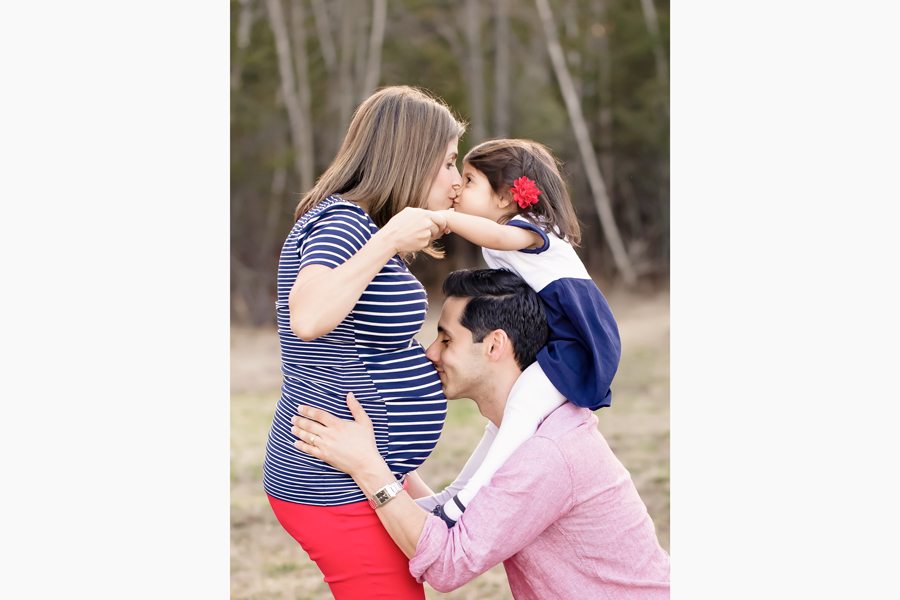 4 – Time to snuggle dad! Have your partner go behind you and put his hands on each side of your belly while bringing his cheeks close to yours. You can do some photos looking at camera, looking at each other or giving each other a kiss.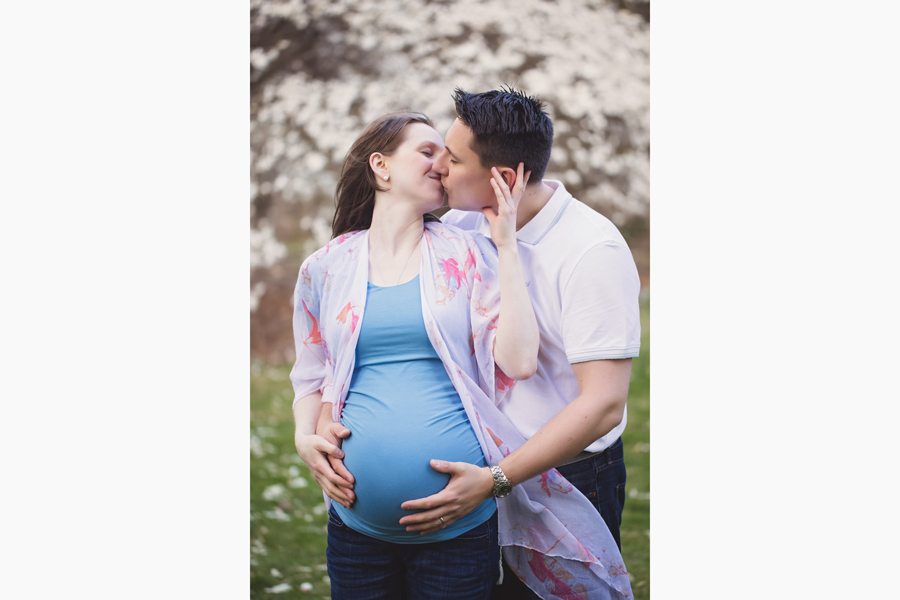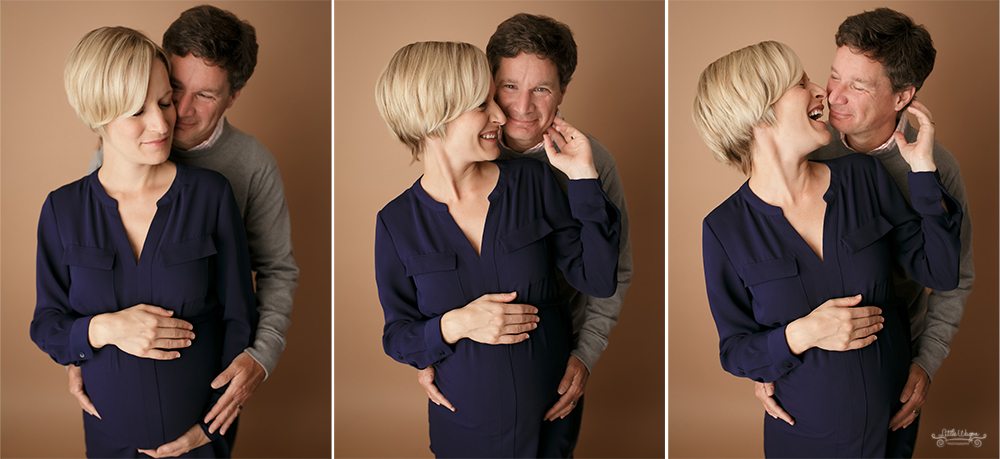 5 – Don't be shy to try different poses that might work best for you! Laying down on the bed, cuddling on the couch, leaning against a tree (if outside) or simply walking towards the camera while outside at a trail. The sky is the limit! Let your creativity come out and have fun while doing it. At the end of the day, all that matters during this time is capturing this sweet moment in whatever way you can.
Hopefully this helped you get some ideas of how to capture this magical moment. For more inspirational poses, please visit my maternity gallery here. And please don't hesitate to contact me with any questions!