Outdoor Newborn Photography – Ottawa & surrounding areas
Little Wagon Photography shares tips on photographing newborn babies outdoors in the Ottawa area.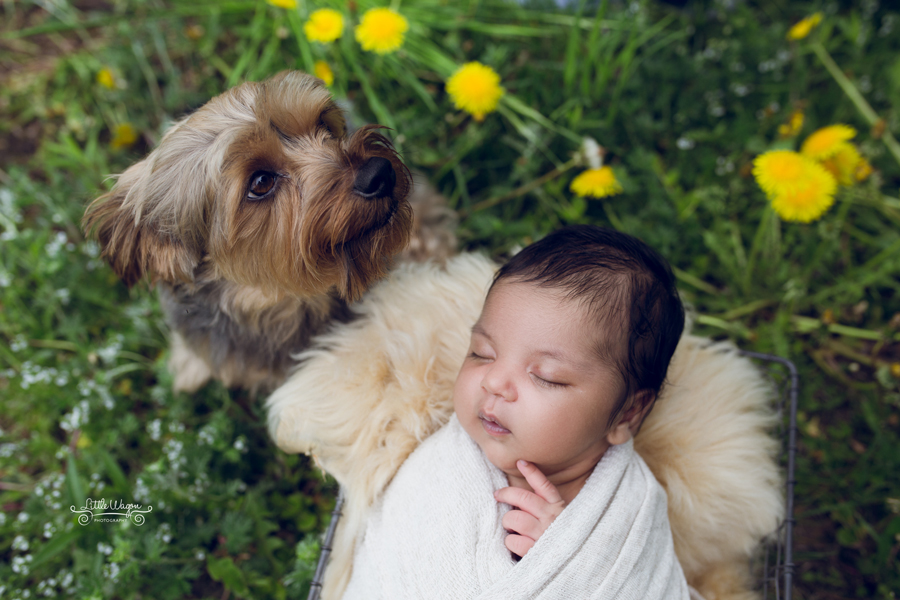 As more and more people get vaccinated and Covid starts slowing down, we are thankfully able to start photographing outdoors once again. The reality with newborn sessions is that it usually takes place indoors. Photographers have a lot more control of the lighting, warmth, etc when photographing newborn babies in the studio. However, thankfully it is Summer in Ottawa and the weather has been helping us! This has made many of us step out of our comfort zone and take newborn sessions outdoors. 🙂

Ottawa has many beautiful parks to take advantage of and I am so glad that so many of my clients have been as excited as I am to photograph their little ones outside. As we do indoors, I still take a variety of photos of baby alone as well as with parents/siblings (depending on the package). The main difference is that when photographing newborns outside, I do mostly photos of them wrapped to keep them warm and content. Here are some tips to make those newborn sessions more successful when venturing out in nature:

1 – Keep baby warm! Newborns settle best when they are warm and swaddled. And even in warm summer days, outdoor photography can bring a light breeze that may affect baby's temperature. So while naked photos of babies are adorable, I choose to keep them swaddled for most photos, switching wraps and styles but keeping them warm and content throughout our session.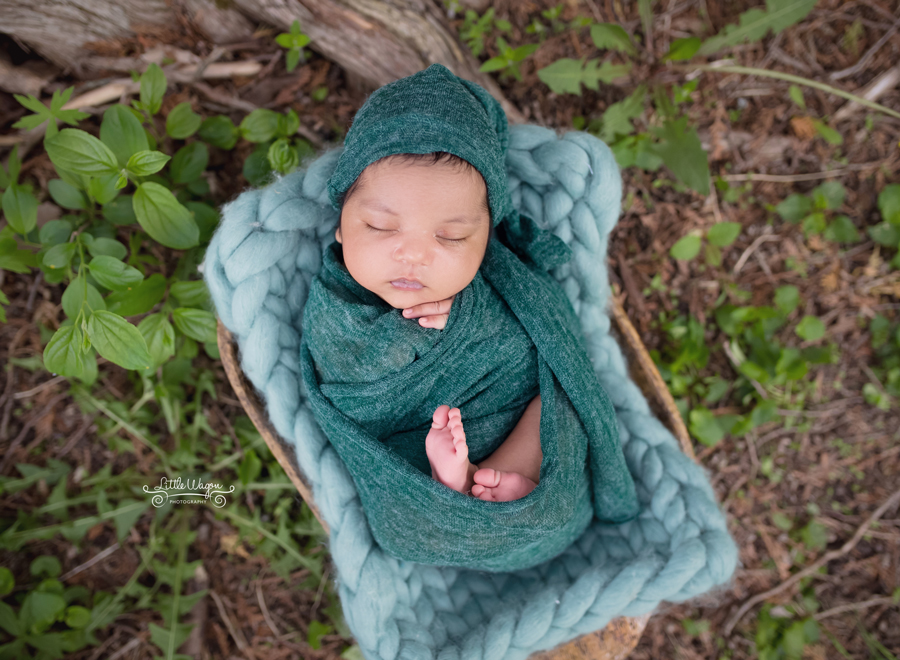 2 – Make sure they are fed prior to the session. This goes with indoors and outdoors. A fed baby is a happy, sleepy baby. 🙂 I always suggest to parents that they feed baby prior to leaving the house. This will give them a chance to fall asleep in the car and arrive at the location ready to go. 😉

3 – Have mom/dad hold baby. There are so many different poses that you can do with baby while being held by mom/dad or sibling. And with nature as your background, you just can't get it wrong. But choose the location wisely! Make sure there are no distractions behind them and choose areas that will compliment the photo.
4 – Make sure to choose shaded areas. There are 2 reasons for that. First, babies' skin are very sensitive to the sun and it is super important to keep them safe at all times. The second reason is that direct sun will not only end up waking them up, it will also not help the look of your photos. Open shaded areas are always best regardless of the photo session you are doing. The exception is if you are photographing towards end of day. That beautiful golden hour allows us to photograph clients in open areas without any problems.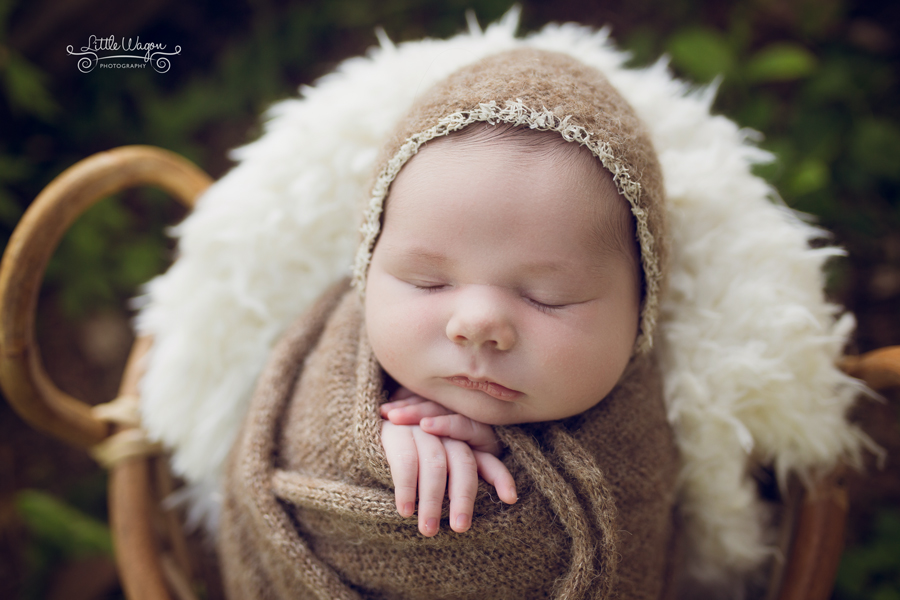 5 – Check the forecast! Just as we like to keep the studio warm for newborn sessions so that they stay sleepy and comfortable, it is important that you only photograph newborns outside if the weather will cooperate. Anything below 24 degrees celcius is a bit too cold for me. Even if it's warmer, make sure you check to see if it will be a windy day or even if there's a chance for showers. Although it takes a bit more planning to make it work, it is very worth it in the end. 🙂
Although I have mostly photographed newborn babies indoors in the comfort of my Stittsville studio, I must admit that I have fallen in love with outdoor newborn photography in Ottawa. Nature provides such beautiful backdrops and it's hard to compete with that.

Phase 2 is soon opening up and clients will now have the option of photographing indoors or outdoors. You can see a list of my packages and see what would work best for you and your family. And please don't hesitate to contact me with any questions.